Welcome to the King of Avalon: Dragon Warfare Community Wiki
A guide and reference to all things King of Avalon related that anyone can edit.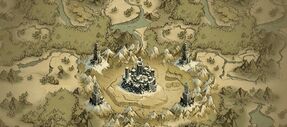 King of Avalon is a free to play, multiplayer war game. In this dragon war, your mighty dragon is the key to rule your kingdom. Your game strategy will change your dragon and your dragon will reflect your play style. Choose your strategy wisely, don't overplay your hand…
Train your dragon and prepare your troops for the massive battlefield. Stay alive by forging alliances with your friends and build an empire together. KoA brings a new dimension to strategy games. Everyone is getting ready to lift Excalibur, located in Avalon. This is a game of kings entangled in a game of war. Who will be victorious in this clash of kings?